Cincinnati, OH
June 29 @ 11:00 am

-

June 30 @ 5:00 pm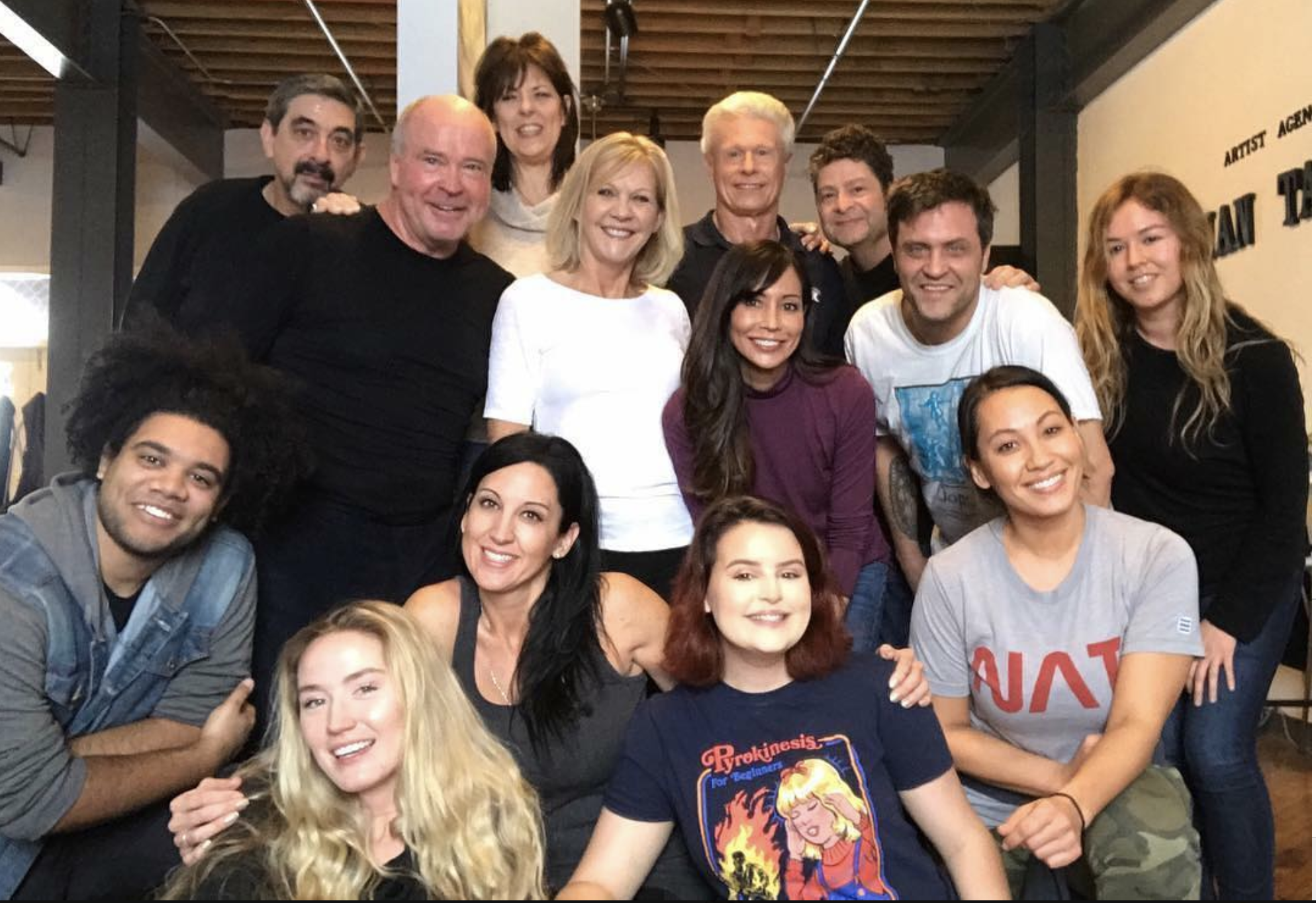 MASTER CLASS
Building A Character and Audition Technique
Saturday and Sunday June 29-30, 2019
Saturday 11am-6pm
Sunday 10am-5pm
Heyman Talent Agency
700 West Pete Rose Way, Suite 434
Cincinnati, Oh. 45203

Changing things up here a bit. A number of folks have expressed an interest in keeping this upcoming session in line with the work we did in January…"Building A Character and Audition Technique" We'll do "Shadow Side" work down the road.
New folks ask me "What will I gain from working with you…what might I come away with that's different?"
In a nutshell I thrive on helping Actors to stop Acting. This is simply replaced by listening. We begin by listening to who we're with…and in turn quickly find ourselves trusting our instincts and impulses. Always thinking things through to make sure we're "right" or "safe"is restricting, counter productive and exhausting. Thinking is over rated. Acting is Doing.
I have a passion for helping Actors to embrace the understanding that we are ALL already whole.  When we turn the mind off and listen we become grounded, secure and empowered. Receptive to what is in front of us…and in turn to what our text is looking "to do with us" rather than "what we should do with it." Not to say we become passive and just let it all magically happen. When we make simple, clear, "need based choices" we get out of our own ways. We connect and pop…feeling pretty damn good about our work.
The progression is really quite simple:
Listen Fully…Let Go Completely…Respond Truthfully
We practice this first without text…then with text.
You will receive your text upon registration. The sooner you sign up the sooner I can help you to get started with your complimentary 20 min private online session.
This work helps strengthen process and audition technique immeasurably. 
As an added bonus we will be shooting work created at end of Sunday's session. There is no play to read and prepare for this session. Dress comfortably, bring lunch, water, notebook and a pen and your big bad beautiful self…along with an open mind. It's gonna be a blast!
Here's to another great weekend workshop in Cincinnati doing what we all love. Creating Art and building technique that provokes, ask questions, tells the truth while entertaining  Looking forward to you joining us!!!
With Care and Respect,
Kirk Baltz
"I have known Kirk since the beginning of my career as a casting director and hired him many times. He is an exceptional actor. It is no surprise that he is such an inspiring teacher and coach. He walks the walk. He is a WORKING actor who is using the tools of his craft daily. His devotion and passion to his craft are real. His real world experiences are invaluable. He is the real deal as an actor, coach and a man of integrity." – Debi Manwiller – Casting Director
Heyman Talent Clients Early Bird Fee: $225 (until June 1st)
Early Bird Fee: $250 (until June 1st)
Course Fee: $300
We accept payments with Venmo (Kirk-Baltz-1)…very much preferred or Paypal